Turning Your Electronic Repair Shop Into Authorize Service Center
If you already owned electronic repair shop and wish to expand your business to become an Authorized Service Center for certain companies, then you may have to consider some changes in your electronic repair shop. If you could secure a deal as one of the authorized service center, your company are sure to have plenty of work to do and a secure future.
Whatever new model of equipment that comes to your place for repair, you will be provided parts and schematic diagram too. You can take this opportunity to learn the new circuit or designed for the particular equipment. In other words, you are getting the most up-to-date information for the equipment you are contract with.
Once you got hold of the equipment repair secrets, you can then apply the knowledge on other type of equipment that comes across your repair bench. Just take this scenario for example, if you are the authorized service center for a company that deals with LCD Monitor, whatever knowledge you learn from the Monitor LCD repair can be apply to LCD TV repair. This will truly widen your knowledge and you are not bound for LCD monitor repair only.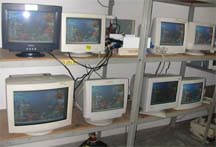 Setting up your electronic repair shop to become an authorized service centre is not an easy task. Your electronic repair shops needs to meet the company or manufacturers' criteria or requirement first before they can appoint your repair company as an Authorized Service Center.
They must set some guidelines because your company represents their image. If there is any part in your company that makes the customers not happy, their good image or brand name may be tarnished as well.
Below are some of the requirements that you must have in order to successfully secure the deal to become an authorized service provider.
• Your company good track record – Manufacturers expect electronic repair shop to have a good track record in the trade and have been around for some time. If your company is very new then chances for you to get appointed would be very slim.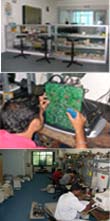 • A Good Reception Area – A good reception area, clean and tidy workshop will reflect on them as well. First impression count a lot. Remember, your company represents their image also.

• Easy Accessibility – If your place is near and easy to access, the manufacturers can deliver their products to you for repair. It saves them lots of cost and time too. However, not every manufacturer provides the transportation for you. If you are willing to take the first move and volunteer your company to collect those repair items from their place, you may get some credits from it.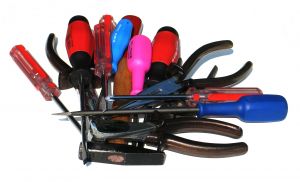 •Large Space – Your place must have enough space to store their product. You will need lots of built in racks to store the incoming and outgoing items. A light industrial area will be fine for them.

• Tight Security – An alarm system is a must, doors and windows must be protected so they are difficult to force in. Any break in will cause you to lose the authorize service center dealer ship.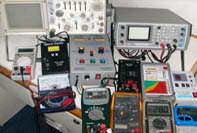 • Adequate Tools and Test Equipment – The variety of electronic repair tools and test equipment available in your workshop will be taken into consideration. Multimeters, oscilloscope, high end testing equipment such as Huntron tracker, frequency counter, SMD rework station will add to your company credibility. The repair bench or workshop room should be of decent size and comes with bright lighting.

• Enough Employees – More employees is required to cope up with the work of repair. Prolong or continuous delay of repair work will make the manufacturers to reconsider of changing to another electronic repair shop.

Operation of Authorized Service Center needs total dedication, speed and responsibility, but it will bring you to meet with lots of people, some of who can be quite influential. Whenever these people need to repair their equipment, they will think of your company first. After reading this article, who knows you may turn your electronic repair shop into a well established authorized service center in the future.
---