Fantastic LCD Monitor Repair Tips And Secrets That Every Electronic Repairers Should Know About It.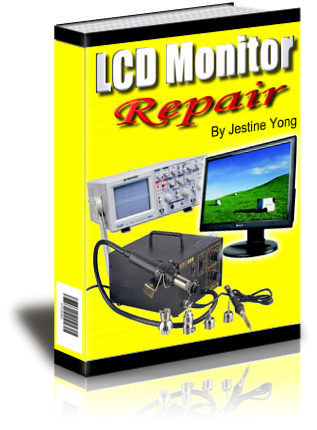 Click here to discover how you can become a professional in LCD Monitor Repair
Lcd power supply repair
Troubleshooting LCD Power supply is a lot easier than the computer monitor power supply. It is small and compact and usually have less components in it. With the tips given in this article, i believe repairing LCD Power supply will not be difficult for you anymore.
Samsung 153v LCD Repair
Carefully study the article and practice it. Once you know how to repair and troubleshoot this model of LCD monitor power supply using the method given, you can always apply it on another model of LCD monitor.
Samsung 510bn LCD Repair
Learn how this troubleshooting methods could help you to improve switch mode power supply repairing.
Dell E153Fpc LCD Monitor Repair
Simple solution to solve display shutdown problem after few seconds
Dell E151Fpb LCD Monitor Repair
Discover why only a single component could caused no display in this lcd monitor
DELL E152Fpb LCD Monitor Repair
The complain was no display but have power
DELL E151FP LCD Monitor Repair
The common fault for this model is no power. Read the article on how you can easily repair it
Cracked LCD Panel of a Monitor
Have you seen a cracked LCD panel of a Monitor before?
BenQ FP731 LCD Monitor Repair
How To Easily Solve The No Power Symptom
ACER AL712 LCD Monitor Problems
How To Solve Display Shutdown Problem
Acer AL511 LCD Monitor Problems
How To Solve Intermittent No Power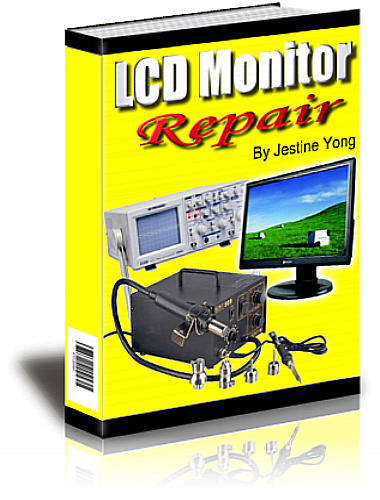 Don't miss out on this fantastic LCD Monitor Repair Guide. Click here for more information
---