How To Turn Your Big Fat TV Into Slim like LCD TV
If you are not satisfy with your current Big Television, you may use this idea to turn your tv into a slim like LCD TV. One condition, you must sacrifice the other side of your room and make sure it have enough space and proper wiring job.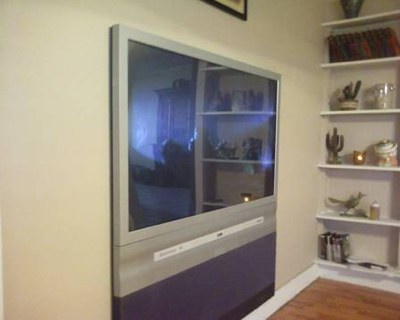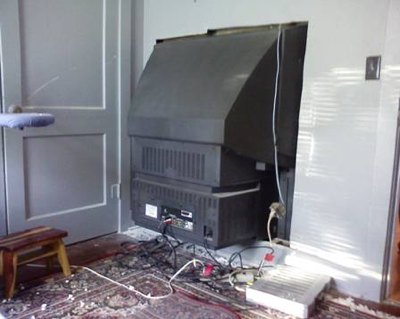 I was quite amused, when i first saw these photos posted by one of the blogger. It's just a simple idea but it works! However ,if you want me to hack my house wall, i would rather by a new LCD TV! In fact i've already bought one as seen from my electronic repair blog.
---